Welcome!
Ad-Hold On-Hold programs is for all business offices!
We can accommodate almost any phone system whether you are on VOIP and just need an mp3 file for your on hold message or if you need a on hold message recorded on an old fashioned tape cassette. We offer every format of message on hold, MP3, WAV, CD Audio and Data CD. There are not many phone systems out there that we can't set up a on hold system on. If you have almost any 2 line or more system, we can get you promoting your business and products while you have your customers on hold.
Any format you need we can create a custom on hold message that will promote your business and products. Whether you just need to let your customers know what your office hours are or you need a custom message promoting your products or services we can help.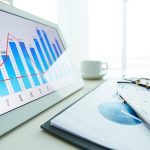 To succeed in today's fast-paced professional environment, you must assure that clients (and potential clients) are satisfied with each and every component of the business experience. From the moment a client calls in until a contract is signed and a
more
Geoff Lawrence
Geoff Lawrence guides business owners through the pitfalls and joys of growing their business.  He is passionate about helping business owners find better ways to grow the there business using media tools such as On Hold Messages, Website creation & maintenance & SEO services which assists in a better ROI for clients. Geoff is a Husband and
read more
Address: 2001 Timber Creek Road, Suite 107 Flower Mound, Texas 75028
Phone: (214) 299-8699
FAX: (972) 818-0754
Email: info@adhold.com